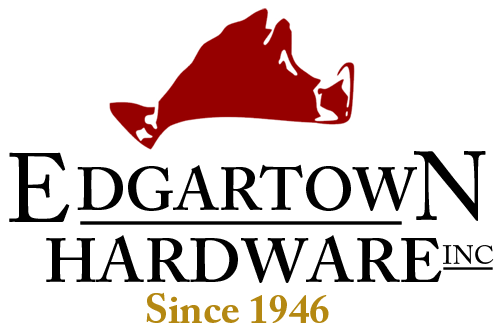 Our Locations:
COVID 19  Details
EFFECTIVE 06/15/2021
We are no longer requiring a mask to shop at either location.
It is your personal choice to wear one or not. 
Full Hardware Store
Edgartown
61 West Tisbury Road,
Edgartown, MA 02539
View On Map
Phone: 508.627.4338
Fax: 508.627.5889
Phone Options:
Option 3 – Business Office & Customer Accounts
All other questions on paint or current inventory items please visit us at our Edgartown location. 
We are unable to answer any calls due to staffing shortages.
Hours:
MONDAY – SATURDAY: 7:30AM – 4:30PM
SUNDAY: CLOSED
Paint Store Only
Vineyard Haven
15 Merchant's Mart,
Vineyard Haven, MA 02568
View On Map
Phone: 508.338.2157
Fax: 508.338.2177
Phone Options:
Option 1 – Paint and Sundries
Hours:
MONDAY – FRIDAY: 7:30AM – 4:30PM
SATURDAY: 7:30AM – 11:00AM
SUNDAY: CLOSED
If you have questions about our current stock of a specific item or if you need to reach us for any reason, we would be happy to hear from you!
Please contact the specific store location for further assistance.
Although we try our best to answer every call within a few rings, during our busy seasons it may take a bit longer.
If we do not pick up immediately, please contact us back. We appreciate your patience.
To leave a comment or reach us about anything else, please send a message to us and we will get back to you as soon as possible.
Thank you for your business!
Email Edgartown Hardware
Send us a message:
Business Credit Accounts & Employment